TOP HEADLINES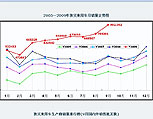 Expansion of production capacity helped to replenish inventories in Sept more than other months in Q3.
9月份是三季度补充库存最多的一月,但增加的库存也是杯水车薪,不能解决库存严重短缺问题。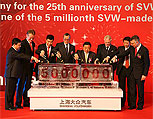 Hu Maoyuan, Chiarman of Shanghai-VW says this 4 billion euros will be invest in production capacity expansion
德国大众诺依曼博士宣布,即将于近期在上海大众继续投资40亿欧元以支持上海大众的发展。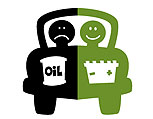 New voices said gas-electric hybrid is better than gasoline-electric hybrid and China should apply Dual strategy.
业界有声音称,气电混合比传统油电混合动力要更有效,应实施气电混动及油电混动双重战略。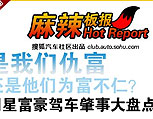 Hangzhou drag racing should became a symbol of traffic management and thvve process of social rules development.
杭州飙车案已经成为一个符号,这个符号出现在都市交通管理上,也出现在社会的法制进程中。
Auto Sohu is China's largest Domestic multimedia auto news platform, providing various auto industry news in China available on auto.sohu.com
Editor:Simon Feng Desing:Ralap Li/Haley Wang Email:simonfeng@sohu-inc.com